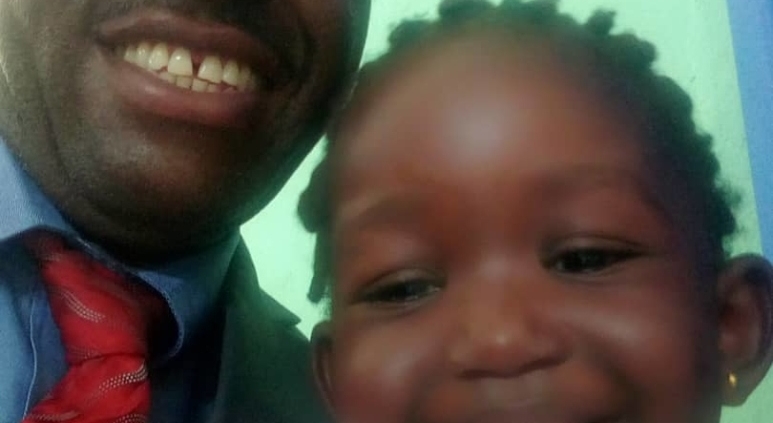 Christian College Degree Pursuit
My Pursuit of a College Degree Led Me to CLI and CLI
Hi, my name is Lawrence Nkandu of Lusaka, Zambia, and I would like to get a Christian Read how free ministry training at Christian Leaders Institute has been crucial for this man's ministry dream and his pursuit of a college degree.college degree from Christian Leaders Institute. I was born in the early 70s. Two years after my birth, my parents divorced. Later, my mother remarried, and so I grew up with a stepfather who had children from a previous marriage. I was not the favorite of the house and felt somewhat neglected. I was like an outsider to the family.
My stepdad wanted nothing to do with my schooling. Therefore, the burden of my education fell on my poor mother. She was not employed but was diligent enough to raise money for my school fees, books, and uniforms. After much struggle, I managed to complete my grade 12. Despite getting good grades at my final exams, I could not go to college for a college degree. Instead, I opted to get a job to relieve my mother of the enormous burden of college fees.
Spiritual Journey
I was born again in 1988 after some Bible school students witnessed to me. It was for the first time I heard the gospel message. My heart filled with such joy that I knew I had finally found what I was missing. I had attended Sunday mass at a nearby Catholic Church but left with an emptiness inside me. So, I kept wondering whether that was all there was to religion?
Then, that Saturday afternoon came when those three college students explained the Word of God more thoroughly to me. I was so happy inside. They invited me to attend church the following day at the Pentecostal Assemblies of God Church. It was my first time to enter a Pentecostal church. After the service, I knew I had found a home, and I never wanted to leave. I felt the presence of God there. Afterward, I vowed to remain a Christian for the rest of my life.
My Call to Serve the Lord
I fell in love with God and wanted was to be in His presence all the time and serve Him. After approaching and talking to my pastor, he confirmed my calling to serve the Lord. So after completing my secondary education, I wanted to go to Bible college to get a Christian college degree, but the availability of funds was a challenge.
Hence, I opted for employment. Every morning, going to work was a struggle. Inside me, there was no interest in this job I was doing. So after about a year, I had enough and quit. I pushed myself into Bible school. I sold my cell phone plus the little cash I had saved paid for my first semester at school.
In my second year, I dropped out due to a shortage of funds and decided to launch into ministry. I started and planted a church for the first time in 1997. Later, I tried again to pursue my theological studies. However, the usual hindrance of money was there, so I gave up on college and concentrated on doing the work of God. To date, I'm still pastoring, though, with very little training. The Holy Spirit has been faithful in His work.
Finding CLI and My Pursuit of a College Degree at CLI
I stumbled upon the Christian Leaders Institute as I was browsing the internet about nine days ago. Before this, I had never heard of or even thought that anyone could be so generous as to offer high-quality spiritual education for FREE! I immediately enrolled to give it a try. Wow!!!! It's so unbelievable and so good. I intend to go through all the classes that CLI is offering and one day lay my hands on the Bachelor of Divinity Degree from Christian Leaders Institute.
https://degrees.christianleaders.org/wp-content/uploads/2021/07/College-Degree-1.jpeg
1030
773
Abigail Alfree
https://christianleaderscollege.com/wp-content/uploads/2023/07/CL_Institute_Logo_RGB-scaled-e1690393063326-300x115.jpg
Abigail Alfree
2021-07-07 14:21:49
2021-07-07 14:21:49
Christian College Degree Pursuit