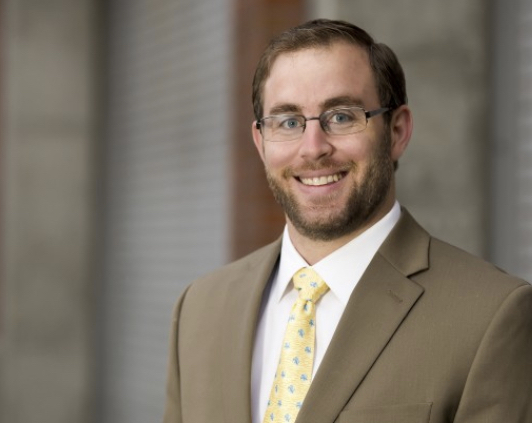 Online Bible College Journey
Online Bible College Journey – Chaplain David Green
First, I would like to mention what a wonderful opportunity it has been over the past four years, starting as a Christian Leaders Institute student and graduating with a degree from the Christian Leaders Institute. My online Bible College journey has been blessed!
 The Call: Beginnings
When I began my studies, I was not too sure about where or what may lay ahead. Was this the right path for me? How many classes should I take? Should I just get my Commissioned Minister License? Should I pursue an associate degree? Or should I really go all in, grit my teeth, and pursue a bachelor's degree and get ready for years of studies.
What I did know was that it was the Lord's will for me to get some sort of education in ministry. Conversations with the Lord were: "Are you sure you want me to pursue a 4-year degree? Because that will take a lot of commitment, and I have so many other things going on." I felt as if God said, "You know what I want you to do. Now stop complaining because I am preparing you for something you do not even know yet." Even in the beginning, I did know what the Lord wanted of me. I was not sure I wanted to listen.
To start, I took courses and got awards in the adult education program at Christian Leaders Institute. Many, many hours have gone by studying in airports, early mornings, late nights, even on vacations when I traveled with my family. I am not sure I would even want to know the number of hours I have spent studying.
Ministry Journey into Chaplaincy
Back in 2012 was when I felt that being in the Ministry as a vocation was where I needed to go. It was not necessarily wanted, but needed. It honestly feels like a lifetime ago, and it almost seems surreal that this part of my journey is about to end. Now one of the biggest commitments I have ever made is about to begin. After two and a half years of studies and the Lord working in my life by putting certain individuals in my path, I decided to not only get ordained through CLI but to continue a higher degree and pursue a Bachelor's of Chaplaincy degree at the Christian Leaders Institute.
I volunteered as a first responder Chaplain in September of 2019. A traumatic event occurred in my life a few years ago. In working through and getting past this event, it helped me realize even more exactly where God was calling me. Being a first responder chaplain has been difficult and has had many challenges. The classes I have taken help with those challenges.
Full-time Chaplain Opportunity
In April of this year, the Executive Chaplain made known his plan to retire in August. A few people told me that I should think about applying. I was not sure I should consider this position as I am or was not the most qualified at the time the idea was presented to me. However, I sent in my application in June. Then I hunkered down for many months studying any chance I could get to finish my degree. I knew the degree would help with being offered the position. I was interviewed for the job this September and was asked soon after if I would accept the position.
On October 1, 2020, I will be beginning the new full-time Assistant Chaplain position. It is hard to grasp that it is actually happening. I am also finishing my degree at the same time. I know my degree work helped significantly in my application. With help from CLI and CLI, this dream has become a reality.
It is hard to put into words how I felt when offered the position, and how I still feel today. I have prayed for many years for this day to come. That the Lord would allow being in Ministry to be my life's work. Now it is happening. Many hard days are to come, I know. But with the Lord's strength and never forgetting why I do what I am doing, I know I can succeed. With this new position, I will be serving all the first responders of Central Oregon (fire, law enforcement, dispatch, etc.). The Lord has truly given me a heart that loves and respects our first responders. To be able to care for them is an honor!
Growth on My Online Bible College Journey
I have experienced growth in a myriad of ways throughout this journey. One of the most basic of ways has been discipline. Being a husband, father of two, and working a full-time job, it has taken strong discipline to get to this point. There have been days or weeks that I genuinely wanted to quit and thought the task was too great. But my desire and love for God kept me on track. I have not only met but exceeded my goals.
One of the most valuable things I have learned throughout this whole process has been on how to be a leader. Classes such as "Leadership", "Life Coaching", and "Introduction to Chaplaincy" have taught me what it means to be a leader. They have also taught me what it is to be like our Savior in becoming a servant leader. As Jesus stated, "the Son of Man did not come to be served, but to serve." There is no better person to model after then Jesus when he lived among us. He lived a life of servanthood and became a leader by not only saying but living a life that was honorable. Every aspect of his life can be learned from.
Being a leader does not mean you become a person that is full of pride and arrogance. As Proverbs 29:23 puts it, "Pride brings a man low, but the lowly in spirit gain honor". Paul writes to the Galatians 5:13, "For you were called to freedom, brothers. Only do not use your freedom as an opportunity for the flesh, but through love serve one another." In becoming a full-time Chaplain this is how I must live: To serve as Jesus served while on earth and to love as He loves.
Knowledge Gained on My Online Bible College Journey
The knowledge that I have gained from all the classes is invaluable. Many of my favorite classes were ones where Dr. David Feddes was the instructor. I truly enjoyed his teaching, his style, and his "Back to God Hour." I wish I knew about his program back when it was on the radio. I would like to get the opportunity to thank him someday.
Another class that I absolutely enjoyed was Philosophy. I dreaded the idea of taking this class for years, so I kept putting it off. But this class was much different then what you would get at the university. Many universities can be biased and one-sided. So as a Christian, this class fit and did not feel overly one-sided.
I have learned about and listened to many different theologians, philosophers, and pastors throughout the course of my studies. One of my favorites was Francis Schaeffer. His series called "How Should We Then Live" was wonderful. I plan to watch this series of videos many times over. I enjoyed the way he approached Christian history and philosophy in a way that anyone can grasp. There was a lot of information to benefit any minister, evangelist, and apologist.
A Favorite Class on My Online Bible College Journey
Another of my favorite classes was "Prayer". Too often prayer is overlooked and becomes the last resort when it comes to having a relationship with our Lord. Prayer needs to be an everyday occurrence. Pray when we get up, before we eat, while driving to work, and before we lay our heads down to sleep. An aspect the I really enjoyed learning and have kept is how to pray. Dr. Feddes described a good rule of thumb in using the acronym ACTS, which stands for Adoration, Confession, Thanksgiving, and Supplication. This acronym has really helped my private and public prayer life.
Challenges Faced on My Online Bible College Journey
One of the most challenging aspects over the past four years has been to stay committed, positive, and dedicated. Many of the classes have been quite challenging and to stay motived each day and press on was not always easy.  What I kept reminding myself was that I was not doing it for me, but I was doing it to better myself and grow. Then I will be better equipped to help others and fulfill God's calling on my life. Knowing this truth made the times when I did not feel like studying more manageable.
A New Journey Begins
As you can already tell from above, completing this degree is the beginning of a journey that has been in the works for quite some time. So, it has had and will have a dramatic impact on my family.
My prayer is that with this new journey of being a full-time Chaplain I can make my kids and my wife proud. I pray that as my kids grow older, they will understand why Daddy made this significant change in their lives (I am actually crying while writing this). It was a change that made things more difficult, but one that reflects what it means to follow and believe in Christ no matter what and allow His Will to rule over my own. I am putting my faith in God more than I ever have with this change – financially, spiritually, emotionally, and physically. However, with the knowledge I have gained with this degree, I have grown into a more godly man. I know that I am ready, and my family supports me and my walk with the Lord.
Thank you all! Know that each and every one of you is loved and appreciated. May God bless and keep you!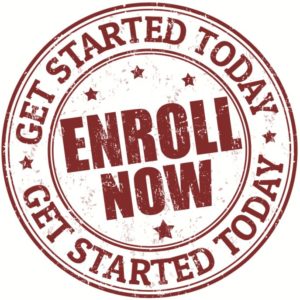 Learn more about ordination at the Christian Leaders Alliance. Interested in a low-cost degree? Check out the Christian Leaders Institute.
https://degrees.christianleaders.org/wp-content/uploads/2020/09/David-Green.jpg
534
532
Henry Reyenga
https://christianleaderscollege.com/wp-content/uploads/2023/07/CL_Institute_Logo_RGB-scaled-e1690393063326-300x115.jpg
Henry Reyenga
2020-09-28 19:21:32
2020-09-28 19:21:32
Online Bible College Journey