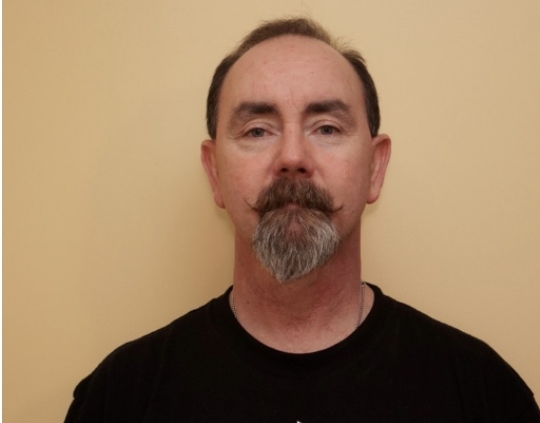 Bi-Vocation Leader Get Degree – Joseph Nadolski
I was saved on May 2nd 2014, but this is a story for another time.  Today I will share how I came to be a student at CLI, what I have learned along the way, the challenges I have encountered, my favorite classes, and finally how CLI has affected my ministry.  I cannot assure you that what you discover here will make sense or provide a clear understanding of the journey that has carried me to this point, or why I have been blessed this way, or even what purpose God has chosen me for.  That sure would be nice, neat, and clean for the both of us.  Although my understanding of what I am experiencing grows as my trust and faith does.  I am far from articulating any of it in a coherent, understandable manner.  What has become clear to me these last few years while attending CLI is that God is using me for something bigger than me.  For something that serves his good purposes in this world.  And I am so very happy and grateful for that!
                Shortly after my salvation I was filled with a deep desire to know the Lord.  I was drawn to my newly acquired bible by a powerful calling to read it.  It was supernatural.  It's all I thought about during the day.  It filled me with the excitement of a child on Christmas morning as I thought about what I would discover next while reading it.  The gifts it blessed me with did not disappoint.  My compulsion to immerse myself and soak in His word overwhelmed me.  I could not read it fast enough even though most of it didn't make sense to me.  I just couldn't put it down.  I couldn't get it into me fast enough. It was like a dream most of which I couldn't recall but knew in my heart was good.  In time I began to understand more and more of what I was reading but knew I needed help. That is when God blessed me with Christian Leaders Institute that has taught me about Jesus and Christianity's Impact on the people and civilizations in the world. The more I learned about Jesus the more I began to learn how to love people, do kind things, and play a good part in helping the world find truth.
                Along the way the Lord stretched and challenged me to grow by commanding me to make Him first in this life.  I began to recognize his voice as my relationship with Him grew stronger, more intimate, and personal.  In order to do this I had to surrender control of my destiny to Him, let go of my expectations in this life, and try to always remain humble.  All these things appeared to be simple enough and probably would be if I weren't in the world.  In my quest for a more loving, intimate, personal relationship with my Father in heaven I found myself continually confronted with worldly challenges, needs, and desires.  So, my biggest challenges have been learning to trust Him, make Him first in all that I do, and to surrender my own will to His.  And to accept that He will never abandon me, always provide what is best for me, and love me unconditionally for all eternity.
                Dr. Ted Hildebrandt's course on Biblical Literature, History, and Theology is my favorite course so far.  I attribute this to his passion, knowledge, and enthusiasm for the course material.  A close second is Reverend Dr. Adam Navis's course on basic writing.  As with Dr. Hildebrant Dr. Navis's passion and enthusiasm for the course material combined with his sincere encouragement was inspirational to me.  Right behind that was Dr. Sally Vaughn's course on World History.  Her comprehensive knowledge of the subject matter accompanied by her patience, and compassionate teaching style motivated me to absorb as much of her expertise as I was capable of.  But honestly, I enjoyed almost all the courses and professors who gave so much of themselves so that I may come to the place where I am now, filled with an insatiable hunger to continue learning, writing, and growing.  They have all been an encouragement to me and have inspired me on my walk with God.
The ministry journey I am on is becoming clearer as I continue walking the path God has willed for me in this world.  Christian Leaders Institute has awakened me to how the example of my life will help those near to me turn towards God.  How I can witness the truth as God reveals it to me to those who are right now where I was in this world yesterday, lost, feeling alone, and desperate.  Christian Leaders Institute is helping me to understand why God chose me and the miraculous transformation he has and continues to make in me and my life in this world.   I am now much better equipped to share my testimony through the gifts of writing, teaching, and speaking that He is blessing me with today.  God willing one day soon I will help those brothers and sisters who are seeking a relationship with our Father to begin on their journey of faith right where they are, no matter what their current situation or circumstances may be through writing about the miracles I have experienced and see happening around me every day in this world.
So, as 2018 comes to an end I can look back over the last three years with joy and gratitude for the miraculous transformation God has and continues to make in my life in this world.  Today I am blessed in every area of this life and filled with enthusiasm for how God will use me as this life unfolds ahead of me.  Somehow, someway I would like everyone to experience what I am experiencing.  Even though I can't properly explain what that looks like right now it is becoming clearer as God allows me to hear him, see him, and follow him more closely every day.   I would like everyone to come to know the Lord just like I am.  God willing I will continue my walk towards completing the journey he wills for me in this world.  And Christian Leaders Institute will be at the center of that for me.  I am so very happy and grateful for all of you who are making this possible for all of us.  God bless you!  And a merry Christmas to all!!!
https://degrees.christianleaders.org/wp-content/uploads/2019/01/Joseph-Nadolski.jpg
542
540
Henry Reyenga
https://christianleaderscollege.com/wp-content/uploads/2023/07/CL_Institute_Logo_RGB-scaled-e1690393063326-300x115.jpg
Henry Reyenga
2019-01-28 01:26:32
2019-01-26 01:29:25
Bi-Vocation Leader Get Degree – Joseph Nadolski