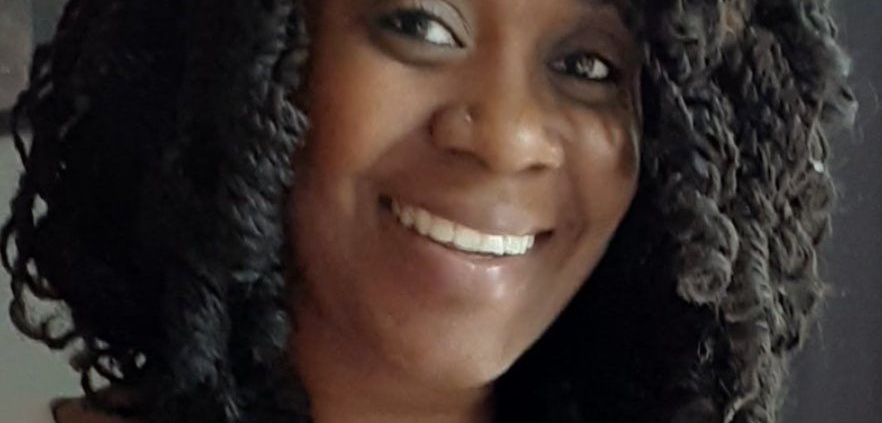 Scholarship for Ministry Training at CLI
Receiving Ministry training through a scholarship at CLI in order to bring people to Christ. – My name is Laurynn Vaughn and I was born in Connecticut.
The Makings Of Laurynn
I was raised in a home of two parents that were saved. However, our home lacked the love of Christ. My childhood was void affection and the reassurance that I was loved unconditionally. It was also an abusive environment. I was raised in the church all my life, however I never witnessed the character of a disciple of Christ in the adults around me growing up. I came from discord and chaos, even in the church. When I was 15 I befriended a homosexual female that my parents forbade me to be friends with. I began to sneak and rebel because I thought they just were being judgmental and didn't love me. My rebellion led to increased abuse and eventually me being removed by child protective services. I lived in a shelter, from family to friends, to being homeless.
Humbling Events
My late teenage years and twenties were unstable. I was diagnosed with PTSD, Generalized Anxiety Disorder, panic attacks and depression. I used drugs, I partied, I drank and I lived a sexually immoral lifestyle. I spent these years trying to find someone to love me all the while not being able to recognize and receive love. I attempted suicide on three separate occasions and experience an innumerable amount of suicidal ideations during these times. My last suicide attempt was summer of 2006 after abuse by the person I was in a relationship with. After waking up in the hospital with them by my side, it was a wake up call that there was no way out. I had to go through it. I spent the next few months embarrassed, filled with shame and in a worst emotional state than I had been in prior to the suicide attempt. In January of 2007 I was asked to keep a baby for a mother who was incarcerated. I agreed and in June that baby was born. When I laid eyes on him for the first time, I cried. I couldn't believe his own family didn't want to take him for his mom and I couldn't believe a mess like me was being trusted with this perfect creation. This was the moment I realized I needed Christ in my life. I couldn't do a thing for myself except fail. But in this moment, I realized if I failed, I wouldn't be just failing myself, but this child that I was now responsible for. I spent July and August of 2007 trying to 'be good' on my own. By September God had found me and caught me completely off guard. I went to my grandmother's church to drop off pictures. I deliberately reached there when service was expected to be over, only to discover when I arrived, it was still going on. When I popped my head in and she saw me, she immediately waved for me to come in. Next thing I knew I was being told to come up to the alter for prayer and I ended up receiving Christ. The whole world seemed so new to me and it felt like for the first time I was completely aware of my sin and the sin around me. I remember praying and asking God to help me because I didn't know how to change the environment on my own. God answered that prayer within days and blessed me with a home for the baby and I to start a new chapter in my life.
Growing into Maturity
I continued in my walk of faith over the years following becoming an instant mom. I did however start doing it the way I saw it growing up. I professed Jesus on Sundays, yet Monday to Saturday I still hadn't surrendered my shame, my past, my issues with abandonment and lack of esteem. I went from one draining relationship to the next; all while still trying to earn my parents love. I came up with this idea that if I were to get married and give them a grandchild, then they would love me. So the next man I dated, within two months of being in a relationship, we got married. I married him knowing he was abusive and knowing that God told me "no" the same day I laid eyes on him. At that time I didn't realize it was God's voice. I brushed it off thinking it was me being nervous about him. I spent two years in a toxic and loveless marriage. God used it to still me. He also used it to mature me in my understanding of myself and show me my lack of understanding of love. God also blessed me and showed His love for me by giving me two beautiful daughters from that marriage to be steward over. My husband left us when I was 6 months pregnant with our second child. I believe God allowed that pain and betrayal to take place because He knew it was the precise thing I needed, to break what was left of me, so He could do the work of deliverance and restoration. My divorce was finalized in December 2016 and the initial feelings of failure, abandonment and betrayal that the enemy meant for my emotional harm, God turned around for my good. I became consistent with counseling, consistent with church and I started volunteering. He gave me life so abundant with love and peace that there's days I think about how far He's brought me and I get overwhelmed with gratefulness. Where would I be if it had not been for Christ? Better yet, who would I be? All of this lead me to pursue a scholarship for Ministry Training at CLI.
My Spiritual Dream
My spiritual dreams is to continue to be like Christ and grow in my understanding of God and His Word. I strive for this everyday by learning to be led so that I can lead. I am a single mother of two daughters and I have to lead by example. I also lead a small group in my church and I founded a non profit with the purpose of assisting others in living a Christ-centered life. I've learned that I'm most successful when I let God take the drivers seat in my life and submit to Him every plan and desire I have. The training I'm receiving with Christian Leaders Institute is so necessary for my continued growth as a Christian Leader. Having a scholarship for Ministry Training at CLI made this possible and is so important because I want and need to be equipped at every level to handle the call of God to discipleship. My vision for my life is to become a Minister and preach the Word of God. It is my prayer that God will use my testimony to save people and bring others back to Him.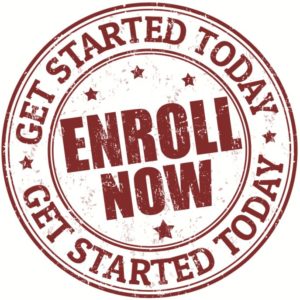 Learn more about scholarships at the Christian Leaders Institute. Interested in a low-cost degree? Check out the Christian Leaders Institute.
https://degrees.christianleaders.org/wp-content/uploads/2020/09/Screen-Shot-2020-09-30-at-11.44.20-AM.jpg
1152
882
Abigail Alfree
https://christianleaderscollege.com/wp-content/uploads/2023/07/CL_Institute_Logo_RGB-scaled-e1690393063326-300x115.jpg
Abigail Alfree
2020-09-30 15:54:31
2020-09-30 17:01:47
Scholarship for Ministry Training at CLI